Your 1st Line Of Defense Against Wild Coyotes
Los Angeles  310-528-9229
Orange County  714-913-6110
Call Our Toll-Free Number and Receive A Wildlife Removal Service Quote In Minutes 
Toll-Free 1-844-698-7277
San Bernardino 909-582-3073
Riverside 310-547-7681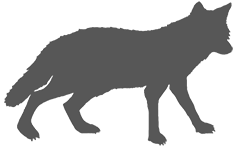 Every job includes a Full Inspection of your property, followed by coyote trapping, removal services that fit your specific situation.
Our Professionals can clean up & sanitize all coyote feces. Cleanup and removal of coyote den. We can do that too. This saves you time & money.
We can help with protecting your property against coyote invaders. We use the latest techniques available & do all is at a great cost too.
Coyote Removal Services | Coyote Trapping & Control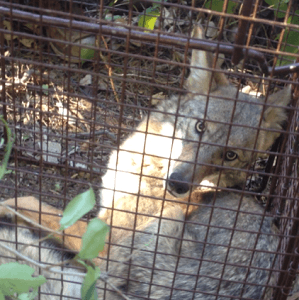 Professional Coyote Removal Services. Do you see coyotes jumping the wall into your yard? Or You have seen coyotes stalking your pet or small child?. Maybe coyotes are nesting in a nearby den. Yes, coyotes can become a threat to you and your family. Tired of dealing with coyotes? If that is you, then my coyote control company can help solve your coyote problems for good. We have the experience and know how to make your property free of coyotes. We services Los Angeles County, Orange County, Riverside County, and San Bernardino County for coyote Removal.
Our experts only using smart, humane and efficient methods that will get rid of your coyote issues. Coyote removal requires qualified and experts. If you own a home or business and have coyote problems, then you can rely on our coyote removal experts. Some people refer to this service as coyote pest control or animal control or even coyote exterminators. We specialize in professional coyote trapping and wild coyote management, and we are not regular insect pest exterminators. We are coyote trappers. Real Trappers get Dirty! We service all cities of Los Angeles Coyote Removal, Orange County Coyote Removal, San Bernardino Coyote Removal, Riverside Coyote Removal. Call Us 844-698-7277
Coyote Damage - What Damage Do Coyotes Cause?
We witness daily on how coyotes can jump your fence. From coyotes in the yard to coyotes attacking your pet. Coyotes are leaving behind urine and feces which can become a health hazard to you or your pets.
Coyote Prevention Services 
Coyotes prevention is probably one of the most valuable services you should get done. Coyotes cause damages to your home seeking shelter or trying to nest. We do a thoroughly Inspection of your property to identify all entry/exit points.  Our experts can provide coyote fencing to protect your home in Los Angeles & Orange County. Exclusion repairs will help you for further prevention of nuisance Coyotes. We only use high-grade materials to complete every prevention. It is standard all our technicians carry these materials. Prices can vary due to the size and land plot, every home will not be the same as yours.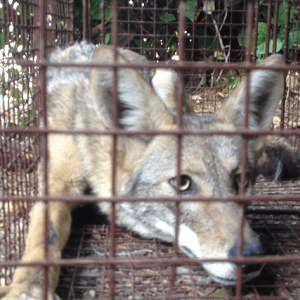 Need Humane Coyote Removal? Give Us A Call Today!
1-844-698-7277
Coyote at your Residence
Coyotes love the city life and the food source we provide. They can find food just about anywhere in the city. Your home is the best place for coyotes to hide and find food. Small animals is the coyote's main food sources. We recommend working on exclusion work to prevent all these from happening, but will not stop them from coming to your yard. The best solution coyote control would have to be trapping and removing.
Coyotes at your Commercial Property
Coyotes adapt to most situations. They love to travel and explore without being disturbed. A business is a perfect area since most businesses close after a certain time. Unattended to rummage through the garbage and nest on the most convenient part of the building. They can also access into your business without you knowing. A full inspection is the best response, addressing anything and everything coyote problems.