Los Angeles Wildlife & Animal Removal, Trapping & Control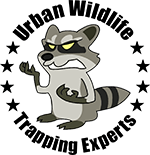 Los Angeles Animal Removal and Control Company. Call 310-547-7681. We provide Non-Toxic and Humane Wildlife Removal, Trapping & Control Services in Los Angeles, Ca. Licensed & Insured. Residential & Commercial Wildlife Management.
Los Angeles Animal Removal Service Types: Raccoon Removal, Opossum Trapping, Skunk Removal, Coyote Trapping, Feral Cat Removal, Squirrel Trapping, Rodent Control, Rat Removal, Mice Trapping, Gopher Control, Mole Trapping, Snake Removal, Rattlesnake Removal, Lizard Removal Bird Control, Pigeon Trapping, Hawk Removal, Bat Removal, and Bee Control.
Often we find these types of animals in the attic or in the yard. Sometimes an animal under the house can even get into your attic through the walls. Often times we can remove the wildlife same-day by hand if the animal is accessible. If animal trapping is needed for removal of an animal from a yard or property grounds, We can setup humane animal traps for safe removals. We also provide Dead Animal Removal Services.
We Get Rid of Pest Wildlife, Safely & Humanely. Urban Wildlife Trapping Experts can help you with All Animal Removals, Clean Ups, and Prevention Services in Los Angeles County.
Cities We Serve for Animal Removal Services: Agoura Hills, Alhambra, Altadena, Arcadia, Artesia, Azusa, Baldwin Park, Bel Air, Bell, Bell Gardens, Bellflower, Belmont Heights, Beverly Glen, Beverly Hills, Bradbury, Brentwood, Burbank, Calabasas, Canoga Park, Carson, Cerritos, Chatsworth, Cheviot Hills, Claremont, Commerce, Compton, Covina, Cudahy, Culver City, Diamond Bar, Downey, Duarte, Eagle Rock, El Monte, El Segundo, Gardena, Glendale, Glendora, Granada Hills, Hacienda Heights, Hawaiian Gardens, Hawthorne, Hermosa Beach, Hidden Hills, Huntington Park, Hyde Park, Industry, Inglewood, Irwindale, La Cañada Flintridge, La Crescenta-Montrose, La Habra Heights, La Mirada, La Puente, La Verne, Lake Balboa, Lake View Terrace, Lakewood, Lawndale, Lomita , Long Beach, Los Angeles Animal Removal, Lynwood, Malibu, Manhattan Beach, Maywood, Monrovia, Montebello, Monterey Park, Norwalk, Pacific Palisades, Palmdale, Palos Verdes Estates, Paramount, Pasadena, Pico Rivera, Pomona, Porter Ranch, Rancho Palos Verdes, Redondo Beach, Reseda, Riviera, Rolling Hills, Rolling Hills Estates, Rosemead, San Dimas, San Fernando, San Gabriel, San Marino, Temple City, Torrance, Tujunga, Van Nuys, Valley Glen, Valley Village, Venice, Venice Beach, Vernon, Walnut, Watts, West Covina, Westgate, West Hills, West Hollywood, Westlake Village, Whittier, Wilmington, Winnetka, San Pedro, Santa Clarita, Santa Fe Springs, Santa Monica, Sawtelle, Sherman Oaks, Sierra Madre, Signal Hill, South El Monte, South Gate, South Pasadena, Sunland, Sylmar. If you live in or near any of the cities I have listed. Please Call Us Now for Affordable Prices! on Animal Trapping and Removal Services in Los Angeles.
Urban Wildlife Trapping Experts Operates Safely & Humanely!
LA Local Office # 310-547-7681
You can Call our local office in Los Angeles. Get A Quote Over The Phone In Minutes! Fast & Humanely! 
Call Today For A Free Wildlife Removal Service Quote 
Toll-Free 1-844-698-7277
Don't Live in Los Angeles?          Other Locations We Service! 
Quick facts About Los Angeles County
Los Angeles County, officially the County of Los Angeles, in the Los Angeles metropolitan area of the U.S. state of California, is the most populous county in the United States, with more than 10 million inhabitants as of 2017. As such, it is the largest non–state level government entity in the United States. Wikipedia
Animal Removal Services in Los Angeles
We are Los Angeles BEST Wildlife Trapping and Los Angeles Animal Removal Professional Company Around. Licensed by California Department of Fish and Wildlife. We work hard and go far beyond normal animal control services. We identify the main root of the problem and provide a humane solution to the critter problems. Unfortunately, There are no free animal control or animal removal services in Los Angeles, Ca. Below is a list of animal removal and wildlife management services we offer. Call our local office and get a free quote over the phone
Property and Yard Inspection
Nontoxic Animal Removal LA
LA Wildlife Trapping and Removal
Bat and Bird Control
Dead Animal Removal
Wildlife Prevention 
Animal Damage Repairs
Attic Cleanup and Restoration
Noises In Walls or Attic
Unknown Animal Identification
Here at Urban Wildlife Trapping Experts, our professionally trained wildlife control specialist can capture wildlife, remove wildlife, exclusion of wildlife, repair wildlife damages, cleanup of wild animal poop, wildlife prevention, dead animal removal and fully restore your attic. We also offer bat & bird control services in Los Angeles. Wildlife Removal Service Los Angeles County.
Los Angeles Pest Animal Removal
Pest Animal Removal Los Angeles - Wildlife Professionals LA
We are a Full-Services Animal Removal & Control Company in Los Angeles that can provide humane removal of: Raccoon Removal, Opossum Removal, Skunk Removal, Coyote Removal, Feral Cat Removal, Squirrel Removal, Chipmunk Removal, Rat Removal, Mice Removal, Gopher Removal, Mole Removal, Snake Removal, Bird Removal, Bat Removal, and Bee Removal. We also provide Dead Animal Removal Services for Animal Removal Los Angeles, Ca. Urban Wildlife Trapping Experts can help you with All Animal Removals, Clean Up, and Prevention.
Los Angeles Raccoon Removal
Los Angeles Opossum Removal
Los Angeles Skunk Removal
Los Angeles Rat/Mice Removal
Los Angeles Squirrel Removal
Los Angeles Snake Removal
Dead Animal Removal in Los Angeles
Dead Animal Removal in Los Angeles is a necessary job to be done. Wild animals can carry diseases causing in their deaths, which in all cases can end up at your home. Other animals get poisoned from consuming rats or mice that have been poisoned. Some just simply die of old age. Larger animals such as raccoons, opossums, skunks, or cats that die inside your crawlspace or attic can leave your home smelling for three to four months. The death of a rat or mice in your walls, attic, or crawlspace can leave your home smelling for 2 weeks to a month. Dead animal removal should be taken seriously and handled immediately. Maggots and flies also come along with the odor in your home. We Service Los Angeles for Dead Animal Removal. "Read More"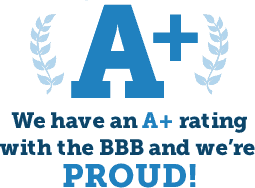 Urban Wildlife Trapping Experts strives to deliver the best in wildlife control quality, low-priced animal control services, and wildlife prevention for customers in need of services in the greater Los Angeles area. Call us today for a free price quote on animal control, animal trapping, animal removal, and dead animal removal for Los Angeles. Also, ask about our exclusion services.
Are There Wild Animals In Los Angeles? Are They Dangerous or Will They Attack!!?
The Answer is YES!. Are you considering removing or trapping the animal yourself? THINK AGAIN! You could be putting you and your family in scary situation way. California Wild Animals are not safe to remove on your own OR sending your family to handle the situation. Our seasoned professionals work in a safe and cautious manner to ensure that no one is harmed in the process, including the animals. Our traps are effective and humane. Our careful planning and preparation means, we'll remove the animal as quickly as possible.
Yelp Testimonials
Grgl L.

I saw two skunks on my patio a couple of nights ago, then last night I went into the back yard and saw them go into the crawl space under the house - apparently the cable installer didn't close it up sufficiently. Called Urban Wildlife, David gave me an exact quote and said he'd have a technician call me. Chris called five minutes later and said he could be at the house in 20 minutes.
He crawled under the house, did a through inspection, and luckily for me the skunks weren't under there. He closed up a couple of areas where critters might get in and was gone in about 30 minutes. Thanks!
Maria S.

Chris is my hero!!! I called yesterday on Valentine's Day and he came out the same day after 3 other appoints in opposite ends of Los Angeles! A skunk has been living under my house in the crawl space spraying the heater and charging at me when I leave at 5 AM for work, for the last couple of months the skunk has became more aggressive. Our cat got into a fight with the skunk scratching our cat's face and spraying her. I was at my wits end with this skunk. Chris trapped her after an hour of her playing a game of coming out only to enter again. Once caged she sprayed but he noticed she was pregnant and realized why she was so aggressive, he took her with him to relocate her since to have her babies in the wild and agreed she would come back if he only scared her out. Words cannot express the anxiety and stress Chris took off my shoulders. Thank you!!!!!!
The C.

As good as advertised.
Stop reading these reviews and just call them. Came within 90 minutes, helped scour our house for the funky smell.
When Chris could not find anything, charged us less than the quote.
Instant add to our "House Vendors List".
David C.

We have used these guys for years with excellent results.  Jonathan is always available and provides excellent service.  We wont use anybody else.
Jack L.

Excellent service.  We had squirrel trapped in our fireplace.  They quickly scheduled a time and captured and released the squirrel.
Linda B.

Called them on a Friday night and they were at our house the next morning - Mike was great - he set the traps but also looked at our roof to see if there were areas compromised - once the possum was in the trap Chris came and picked it up - he also made the repairs needed to keep animals out of the attic.  Very reasonable - very responsive.  Wouldn't use anyone else.  I now see why they have such great reviews!  Thank you so much
Tanya K.

I'm so glad I found this place! I found a weird and very intricate nest hanging on a wire on my balcony late at night. We couldn't figure what it was and had all types of guesses going, which set us into panic mode. I found Urban Wildlife Trappers online and called them around 11pm.
Monica was very helpful with getting things started for me. They were able to tell me what it was based on a picture I sent them.
It turned it to be a hummingbird nest (felt pretty silly), but because it was sitting on a wire, I thought it would be best if it was removed.
The next morning Rio got in touch with me and gave  me some great options on what to do.
When he arrived, he took care of things very quickly and charged us less than quoted.
So great to work with honest and genuine people! Thank you Rio!
Arlene B.

So I've been hearing birds in my attic for the past week or so. I called Jonathan and Chris to come check out my home. They came about an hour after I contacted them and they inspected my house. They quickly targeted the problem areas in my attic, which were several openings along the base of my attic and top of the roof.
They began to go to work almost as soon as they arrived determining that sparrows and pigeons we're frequenting my home. They cleaned up any leftover animal waste, sanitized the affected areas, extracted any old nests, and set up some animal prevention barriers to patch up all the holes.
They did it in a timely manner and we're very professional. Would recommend to anyone. Thanks Again!
Arlene and Jared.
Jennifer A.
I rent a home in North Hills, CA. At night for a couple months now, we've been hearing scratching noises and just heavy steps on our ceiling. I called my landlord and they sent someone to see what is up in our attic. It ended up being a possum! So they ended up hiring Urban Wildlife Trapping Experts.
Saani called me and made an appointment to come by the same afternoon. I have a 4 year old son and a 3 month old and he was very friendly and polite to us and our kids. He came into our house and spent a great deal of time fighting this very stubborn possum. It was a female and mentioned that she must be pregnant by the way she was fighting him. However, he was able to grab her and close the trap so no other predators would be able to come in. Thank goodness! He explained everything we needed to know and answered all our questions. He did such a great job and would highly recommend using them and referring to any friends or family that needs their service.
Rachel G.
Very courteous and accommodating service. Response time was good and reasonable pricing for a skunk removal.  Thank you!
Thank you to Sanni for a seamless job. We caught another skunk and he removed it without having the skunk spray. Awesome!
David M.

During Easter weekend we discovered a visiting family of opossums taking residence in our garage. We called Urban Wildlife Trapping Experts and they called us back promptly. Trapper Saani was professional and used care removing our visitors. We highly recommend them and were very pleased with their promptness and customer service!!!
Mark H.


Jonathan and Mike did a fantastic job trapping the skunks that were hanging out around my house recently.  Very easy to work with and were extremely professional and courteous.  I would highly recommend them for removing any Critters!!
IZ H.
My landlord contacted this company because we had been hearing a lot of noises on our roof. Matt came out right away and set traps. He was very helpful and explained everything. The very next day I called him because we had caught a large possum...gross....he came out right away and picked up the possum and explained a lot about it. He then left more traps. Matt was always available early in the morning when we needed him to come get the gross rodents out of our yard in their cage. We've caught two so far and we can still here one roaming around. Thanks Matt!
Armen G.
I had a gopher that was destroying my back yard I called this company the owner personally responded he came out on a rainy day set the trap and in a week came back and removed the dead gopher.  
He is in my opinion the best at what he does and is worth the money.  I paid him $150 and he saved my back Yard.
I would use him again in the future.
Adri E.
Chris and his partner (so so sorry I didn't get his name) are my heroes!! I trapped a skunk instead of the mean tom cat I am targeting. It was fascinating to watch them transfer from my cage to theirs.  I'm also so pleased to hear that they catch and release somewhere else. Chris gave me great pointers on catching the mean cat, too. They are also very friendly and easy to work with.  You guy's are the best!!
Mike M.
I want to thank Jonathan and his great team. We called because of a horrible smell as skunks were spraying under our house built in the 1920's. There was a crawl space opening under the property that was not repaired. The skunks were seen going in and out and spraying just a few feet below us.
Sure enough I called Jonathan and his team. They were prompt, through and truly went the extra mile. We did get one of the skunks from under the house in addition to one that died under there.
His team came out and ensured under the house was sanitized and clean, and in addition sealed and secured the opening. I am very grateful for such a hardworking team of professionals that got us through the trying time of having our home smell like skunk right below us. I recommend Jonathan and his team to anyone.
Joseph J.
Fast response time and good overall customer service. After getting quotes from several other service providers they were by far the best deal in town! Jonathan was very genuine and though I hope I don't have to contact them again...I wouldn't hesitate if I needed to. Thanks again!
Bethhany H.
Trapper John and his team are very accommodating and very nice. Saani and Rio have helped us with our raccoon problem. We've caught 3 so far and there seems to be just 1 left. We're glad we called and glad they're able to humanely help the little guys. We don't want to hurt them, we just don't really want them in the house. Urban Wildlife has been really great!
Kevin L.
Called up Urban Wildlife early in the morning, they were able to accommodate my working schedule and come after 6PM same day!  Rosan?  I am not sure if I spelled his name right but he came through and was incredibly personable and professional.  Not only that, he was extremely efficient as well.  He was able to grab this possum I had stuck in my garage with his BAREHANDS!!  Put the possum in a cage and drove off in to the sunset to find her another home.
Mitchell K.
We had a bird fly into our home and perch 30 feet above the floor on a beam in our entrance hall. I called Johnathan at 6:15am on a Sunday morning and they had a technician out to our house within 90 minutes. They safely removed the bird, not injuring it and also being VERY careful of our home's furnishings, walls and floors.
They were so professional and they saved us!
Without a doubt, a great company with experts.
Jason E.
We've used Urban Wildlife on two separate occasions. Both times Jonathan has been fantastic. If you need to get rid of skunks, Jonathan is the guy!
Kelly A.
We had a potentially very tricky situation when a mama raccoon had babies in our attic.  We could hear the chittering and chirping of the babies right over our heads in the bedroom, lots of scratching and scuffling.  We popped out heads up through the trap door into the attack and there she was, an enormous female hovering over her litter in the far corner in a narrow crawl space.  Even though it was late on a Sunday evening these guys got right back to us and sent Mike out the next morning,  The Mike was on time, knowledgable, humane, knows his craft.  The plan was to do pheromones first so she would move them on her own.  Turns out she had moved the babies in the night, possibly spooked by us.  Mike did a thorough perimeter inspection and sealed the entry ways.  Super professional.  Fair price. Quick response.  I would call them again for critter issues.
Marck S.
What a fantastic group. Thought I had a rat in my wall. Noisy at night, and then I heard more then 1. Waited thinking it would move on, not really into killing little animals. Called these guys and they came out the same day. Checked around didn't see anything so we thought it had left. Then more noise, they come back and recheck. We bust a hole in the wall, wham a raccoon baby paw comes out. Wow! So glad I called these experts, solved my problem and no animals were harmed!
Chris R.
Jonathon was awesome, very efficient, and easy to work with.  I was surprised at how clean he got the roof, and not only did he remove the birds and mesh everything up, he made his cuts very clean.  It is obvious he prides himself in being very organized and thorough.  I will definitely being calling him again if I have more problems
Phone Line Hours 
Sunday 6:00 am–10:00 pm
Monday 6:00 am–10:00 pm
Tuesday 6:00 am–10:00 pm
Wednesday 6:00 am–10:00 pm
Thursday 6:00 am–10:00 pm
Friday 6:00 am–10:00 pm
Saturday 6:00 am–10:00 pm
Feild Operation Hours 
Sunday 7:00 am–7:00 pm
Monday 7:00 am–7:00 pm
Tuesday 7:00 am–7:00 pm
Wednesday 7:00 am–7:00 pm
Thursday 7:00 am–7:00 pm
Friday 7:00 am–7:00 pm
Saturday 7:00 am–7:00 pm
Wildlife We Specialize In:
Raccoon Removal Los Angeles

Opossum Removal Los Angeles

Skunk Removal Los Angeles

Rat/Mice Removal Los Angeles

Coyote Removal Los Angeles

Bat Removal Los Angeles

Bird Removal Los Angeles

Snake Removal Los Angeles

Feral Cat Removal Los Angeles

Gopher Removal Los Angeles

Dead Animal Removal Los Angeles
We Can Handle Any Animal DEAD or ALIVE!
Mailing Address:
3389 Glenmark Dr. Hacienda Heights, CA 91745
Toll-Free 1-844-698-7277
Cell Phone 310-528-9229