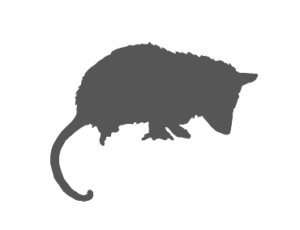 Los Angeles Opossum Removal
Every Los Angeles job includes a FULL INSPECTION of your property, followed by humane Opossum removal services that fit your specific situation.
Los Angeles Opossum Feces Clean Up
Forget your Maid! We can clean up & sanitize Opossum poop at your Los Angeles home or building. Need new insulation? We can do that too. This saves you time & money.
Los Angeles Opossum Exclusion
We can help with protecting your Los Angeles property against future Opossum invaders. We use the latest techniques available & do all is at a great cost too.
Los Angeles Opossum Removal Services - Your #1 Choice for Humane Opossum Control
Are you hearing opossum noises in your attic? Or have opossums destroying your backyard? Or maybe opossums got into your crawl space? Yes, opossums can become a pest. Tired of dealing with opossums? If that is you, then my opossum control company in Los Angeles can help solve your opossum problems for good. We have the experience and know how to make your property free of opossums. Our experts only using smart, humane and efficient methods that will get rid of your opossum issues. Los Angeles opossum removal requires qualified and knowledgeable experts. If you own a home or business and have opossum problems, then you can rely on our Los Angeles opossum removal experts. Some people refer to this service as opossum pest control or Los Angeles animal control or even opossum exterminators. We specialize in professional opossum trapping and opossum control management, and we are not regular insect pest exterminators. We are Los Angeles best opossum trappers. Real Trappers get Dirty!.
Why Us For Opossum Control Services in Los Angeles
Urban Wildlife Trapping Experts strives to deliver the best in quality for opossum removal services. We offer low-priced opossum control services, and educational knowledge and tips for opossum prevention for Los Angeles. We will beat any local price quote on opossum trapping, removal or dead opossum removal services in Los Angeles County. If you are hearing opossum noises in your attic or walls, please don't hesitate to call us at 1-844-698-7277.
About Urban Opossum in Los Angeles
While many people enjoy feeding, seeing and living near opossum, there are times when wild opossums may come too close and create a nuisance. Los Angeles opossum  can cause home and property damage or inflict injury on livestock, pets or people. We witness daily on how opossum can destroy yards, soffits, vents, screens and wiring seeking shelter in the structure of your L.A. home or building. From opossums digging in the yard to opossums in the attic having cute little babies. Opossums can also cause over millions of dollars worth in damages to property owners nationwide. We know from firsthand experience that opossums do significant damage to properties in Los Angeles. opossum are leaving behind urine and feces which can become a health hazard to you or your pets. Call Us Today! for Opossum Removal Services in Los Angeles.
Major Cities and surrounding areas we offer Opossum Control Services
Agoura Hills, Ca
Alhambra, CA
Arcadia, CA
Artesia, CA
Azusa, CA
Bell, CA
Bell Gardens, CA
Bellflower, CA
Beverly Hills, CA
Burbank, CA
Calabasas, CA
Carson, CA
City of Commerce, CA
City of Industry, CA
Claremont, CA
Compton, CA
Culver City, CA
Cypress, CA
Del Mar, CA
Downey, CA
El Monte, CA
El Segundo, CA
Gardena, CA
Glendale, CA
Glendora, CA
Grand Terrace, CA
Hawaiian Gardens, CA
Hawthorne, CA
Hermosa Beach, CA
Hidden Hills, CA
Hidden Valley, CA
Highland, CA
Huntington Park, CA
Inglewood, CA
Irwindale, CA
La Canada Flintridge, CA
Lakewood, CA
Lawndale, CA
Lomita, CA
Long Beach, CA
Lynwood, CA
Malibu, CA
Manhattan Beach, CA
Maywood, CA
Monrovia, CA
Montebello, CA
Monterey Park, CA
Moorpark, CA
Norwalk, CA
Paramount, CA
Pasadena, CA
Pico Rivera, CA
Placentia, CA
Pomona, CA
Rancho Palos Verdes, CA
Redondo Beach, CA
Rolling Hills, CA
Rolling Hills Estates, CA
Rosemead, CA
San Dimas, CA
San Fernando, CA
San Gabriel, CA
Santa Clarita, CA
Santa Monica, CA
Sierra Madre, CA
Signal Hill, CA
Simi Valley, CA
South El Monte, CA
South Gate, CA
South Pasadena, CA
Temple City, CA
Thousand Oaks, CA
Torrance, CA
Vernon, CA
West Hollywood, CA
Westlake Village, CA
Whittier, CA
Wrightwood, CA